Civil Group Organized a Picnic For Its Staffs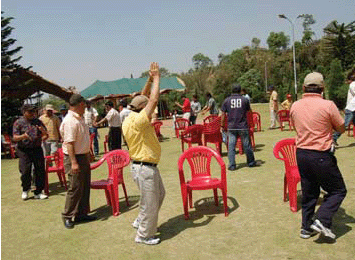 To give the break from the monotonous official environment, Civil Group organized picnic for its staffs on 26th April, 2008 at Godavari Resort.
Staffs along with their families had a great fun at the picnic. Everyone was enjoying every moment of it, from the kids to the adults. Kids participated in games like marble race competition while adults were recreated by playing musical chair, breaking clay pot, chasing cock. Tug of war was organized among Board of Directors and Staffs. Another interesting game was Rasvari eating competition. Prized were also distributed to the one wining each game. At the end of the day, everyone rocked the dance floor.