Civil Luxury Residence at Baghdurbar, Sundhara, Kathmandu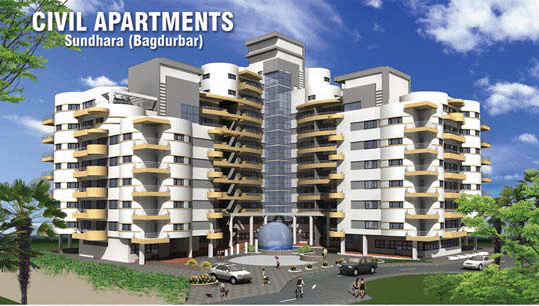 With more than decades of experience and dedicated research, at Civil Group we know our Consumers' need inside out - whether it's their taste or desire, or it's their requirement, here we nurture them with our expertise to offer quality product that only fulfills their requirement but helps to shape their lifestyle too.
For the first time in Nepal, Civil Homes brings in real 5 star hotel experience round the clock at three different towers at Civil Luxury Residence at Sundhara namely Premier Tower, Corporate Tower and Family Tower and all are fully furnished.
With every unit that you buy here at Civil Luxury Residence, you can explore all 5 star facilities round the clock from food to room service, personal care to nursing care, sauna to gym, dipping pool to jacuzzi, shopping experience to laundary services, and friendship to caring people... Here superior service is not a duty, but from heart with smile..
There is room for everyone - room to explore happiness, room to explore tranquilty and room to explore luxury.
This is not a hotel.. but it's an idea that you uy 5 star hotel in form of small unit.